With 20 years' massage and beauty therapy experience, Arvinder Saggu provides a wide range of highly-skilled face and body treatments designed for both men and women. With an emphasis on quality, she operates directly from her salon in the historic and thriving village of Saltaire.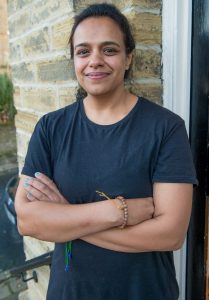 It is her excellent massage techniques and extensive knowledge of massage therapies for which Arvinder is most renowned. Having travelled the world including Goa, Mauritius and Thailand, to bring back new methods to use on her clients here in Yorkshire, you can be assured of a massage like no other.
From stress and injury to relaxation, each and every massage carried out by Arvinder is catered to the individual needs of her clients. Using specific essential or basic oils (ideal for pregnancy), these enhance the massage experience and leave you feeling great.
The range of massage treatments complement the many beauty therapies offered by Arvinder. This includes facials, body treatments, manicures and waxing, using premium brands such as Dermalogica, Shellac and CACI, alongside the latest technologies.
When Arvinder isn't travelling the world, or carrying out treatments from her Saltaire salon, she is working with local communities on important wellbeing initiatives. This includes plans to team up with Leeds City Council's Mental Health Team and the Cancer Unit at St. James's Hospital.
Registered with the Federation of Holistic Therapists (FHT), Arvinder has a laid-back, yet professional approach to her work. She ensures that each client receives a personal, confidential and flexible service, in which Arvinder takes the time to listen to the needs of the individual, in turn, tailoring her treatments appropriately.
For a full list of massage and beauty therapies provided by Arvinder, please click here.